Defective Gates and Latches: Accidental Drowning Cases in Texas
Did your child enter a pool due to a defective gate closure or latch?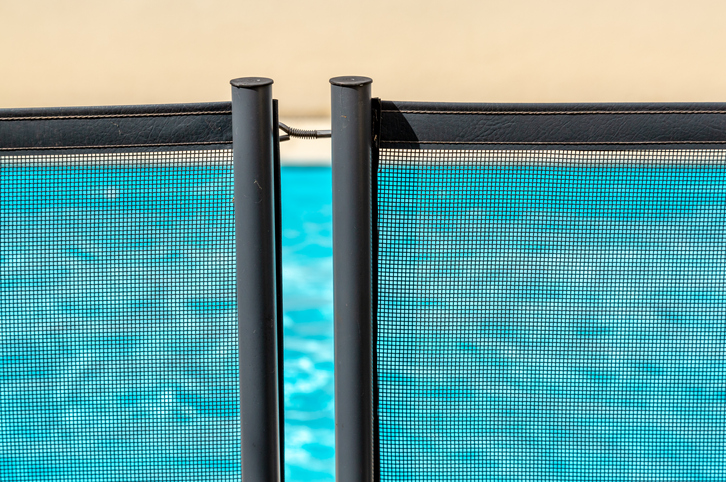 If your child entered a pool due to a defective gate or latch and then drowned you need to contact a Texas drowning lawyer immediately for counsel. The J. Guerra Law Firm can help determine if you have a case, and will do everything possible to pursue justice for you in this terrible time. Jesse Guerra is legal counsel for the National Drowning Prevention Association, and strives to eliminate the risks young swimmers face in pool areas, including residential, government, hotel and motel and other pools. We are located in Texas, but also represent families throughout the country. Our goal is to help communities to have safer pools and decrease the numbers of accidental drowning, including those caused by defective gates and latches.
In order to prevent child drowning accidents, a public pool must meet the certain height and width requirements between pickets. Pool enclosures must also minimally be 4 feet high, and a 4 inch ball cannot go through, around, or under the gate. Public pool gates must also self-close or self-latch if released from 6 inches from the latch in order to prevent children from entering the pool area unobserved. Latches absolutely cannot be rusty, unworking or defective.
Hire a Texas Drowning Attorney Today
A Texas drowning attorney can help you get financial compensation for medical expenses resulting from time spent in the hospital due to brain damage, funeral expenses, pain and suffering, emotional anguish and other damages. If your child entered a pool premise because of a defective gate or latch and subsequently drowned, you need to contact our firm at once. Negligent pool operators must be held responsible for what occurred. Please contact us today for a free consultation and information about how to proceed with a claim or lawsuit.